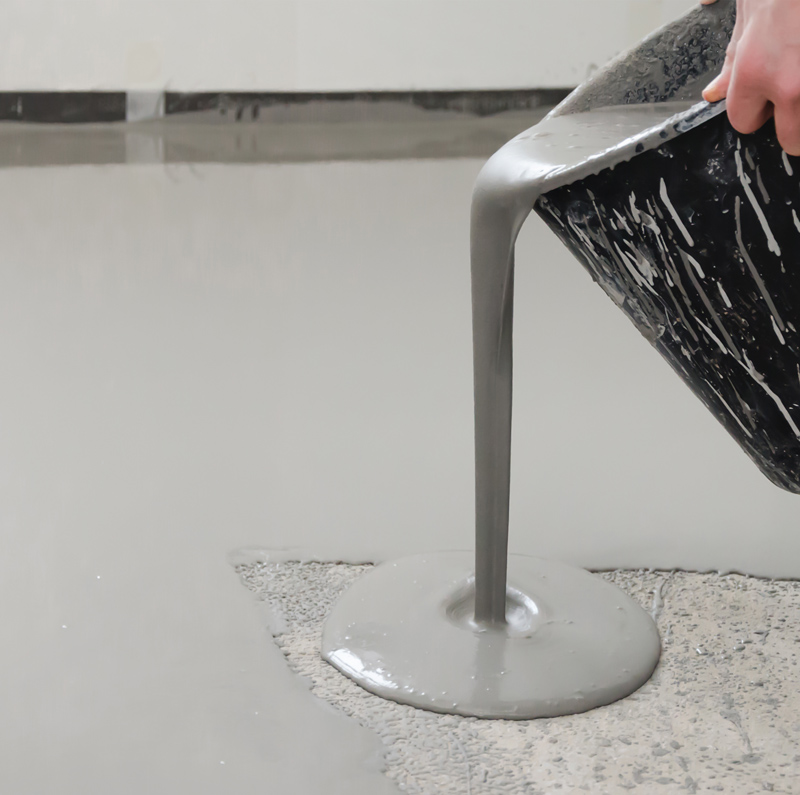 Self leveling mortar according to its composition is divided into cement based self leveling mortar and gypsum based self leveling mortar.

According to the thickness, there is thin set self leveling compound and thick set self leveling compound.
The different additive have important role in self leveling compound.
1. Redispersible polymer powder
Play an important role to add the adhesive strength, flexible, and waterproofing.
2. Cellulose ether
HPMC, MHEC, HEC all can be used as water keeping additive in self leveling compound, the most low visocity is required. Such as HPMC 400 or HEC3000.
3. Water reducing agent
The most popular wter reducing agent in self leveling compound is Polycarboxylate Superplasticizer Powder. Which bring high strength and good flowability.
4. Retarder agent
5. Early strength agent
6. Other additives.